Meeting & Conference Venue in Malvern
The Ultimate Malvern Conference Venue
Whether you're looking to host a corporate meeting or business conference, The Mount Pleasant Hotel is the ideal venue for your event.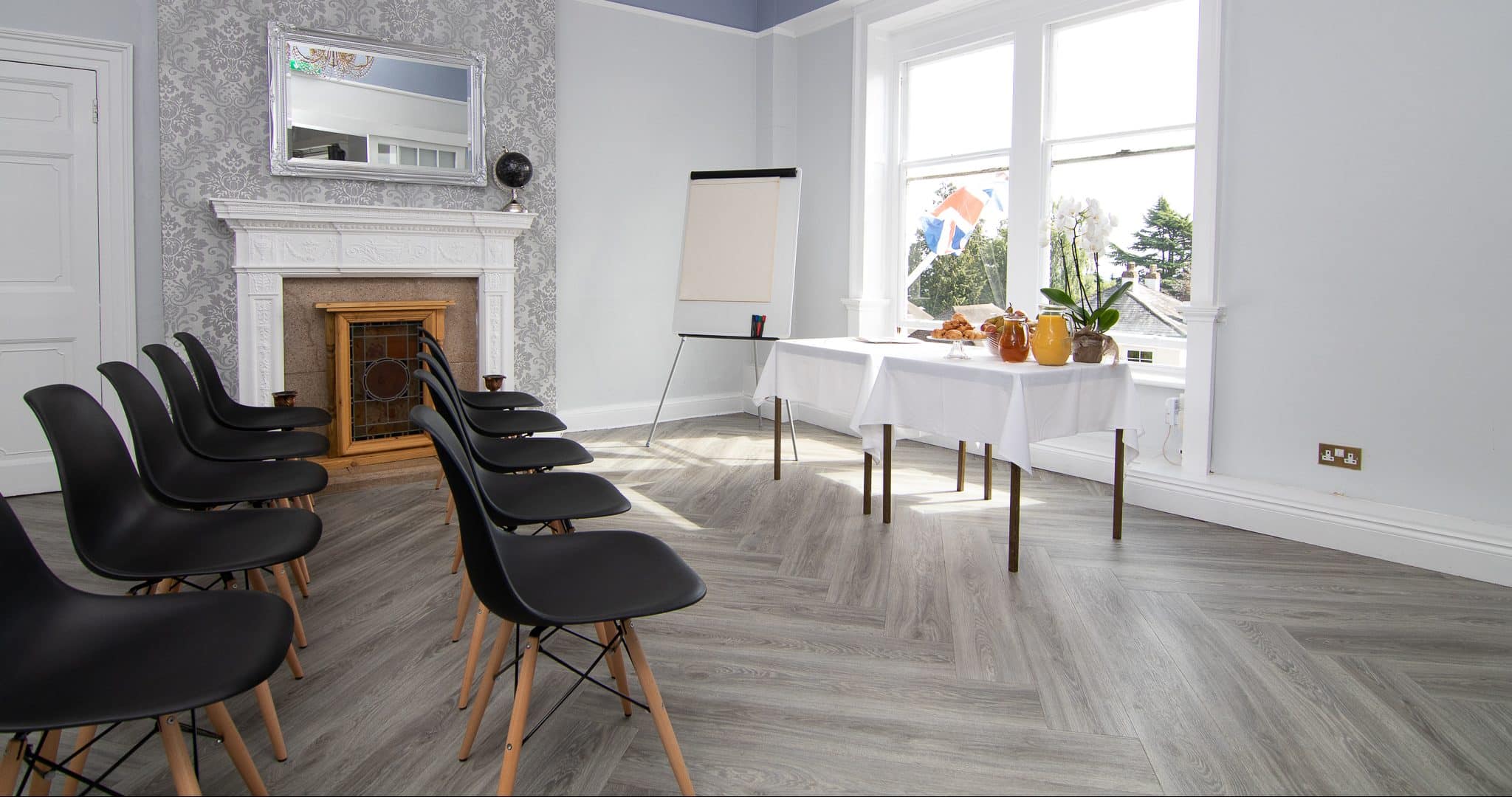 The Mount Pleasant Hotel is the ideal venue for your event. Our family-run hotel in the heart of Malvern provides a relaxed, country house atmosphere and we take pride in our high standard of facilities and services.
Choose from one of our three function rooms situated within our beautiful Georgian building overlooking the Malvern Priory. From flip charts and projectors, to food, beverages and accommodation, we will ensure that you have everything you need during your visit.
Whether you're looking to host a large conference or small event, we've got a meeting room to suit you. For larger, corporate events you might opt for our spacious Dame Laura Knight suite. For small to medium sized events, choose from our elegant Drawing Room or sophisticated Morgan Lounge. All rooms are generously sized and multifunctional, meaning we can adapt them to suit your business requirements.
Whether you're opting for a 2-day conference or an afternoon meeting, we have a delegate package to suit you. If you're staying with us on site, make the most of our twenty-four-hour delegate package which includes breakfast, lunch AND dinner!
When it comes to food and beverages, we like to ensure that there is something for everyone. From light-bites to sandwiches and desserts, we have an extensive range of options.
Complete Your E-Mail Form