Private Dining Rooms in Malvern
At the Mount Pleasant Hotel, we offer a range of private dining rooms overlooking the Malvern Priory with stunning views eastwards over the Vale of Evesham towards the Cotswolds.
Whether you're looking to host a birthday dinner, christening or anniversary, we cater for both small or large parties and will ensure that you have everything you need to make your special occasion unforgettable.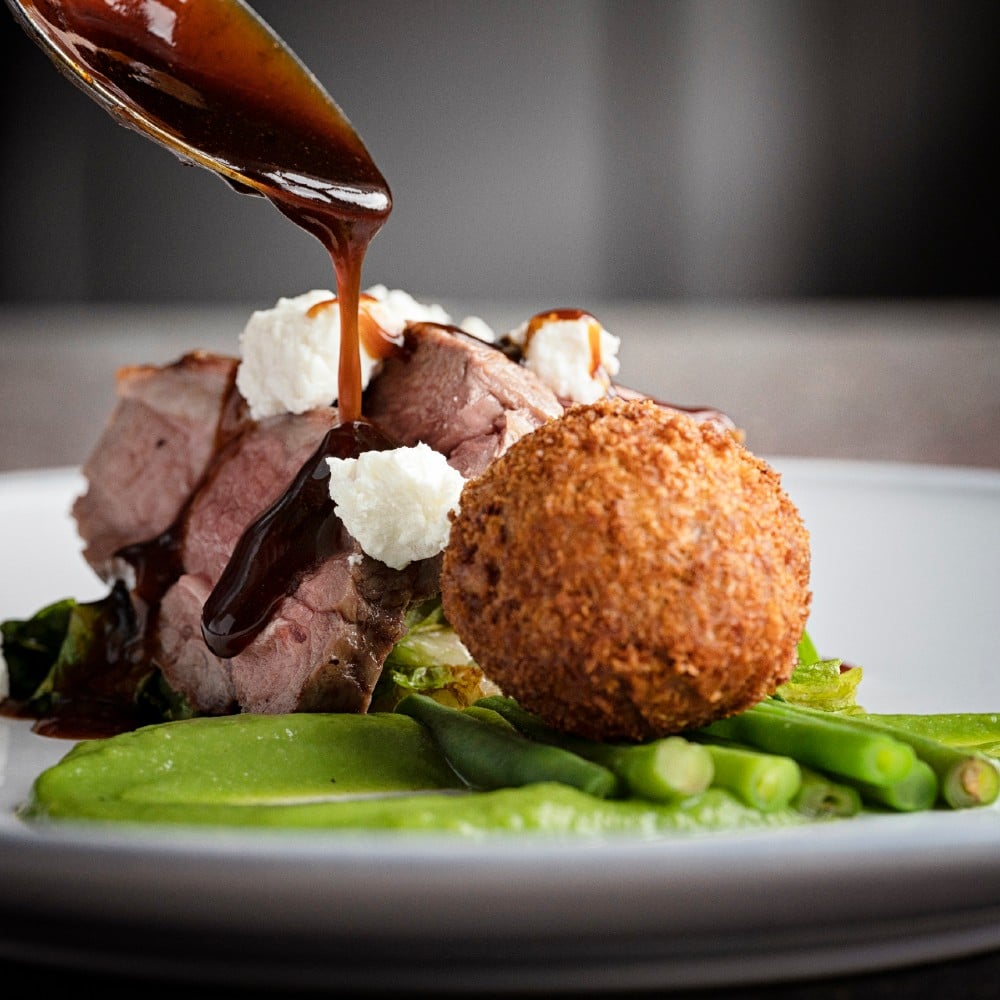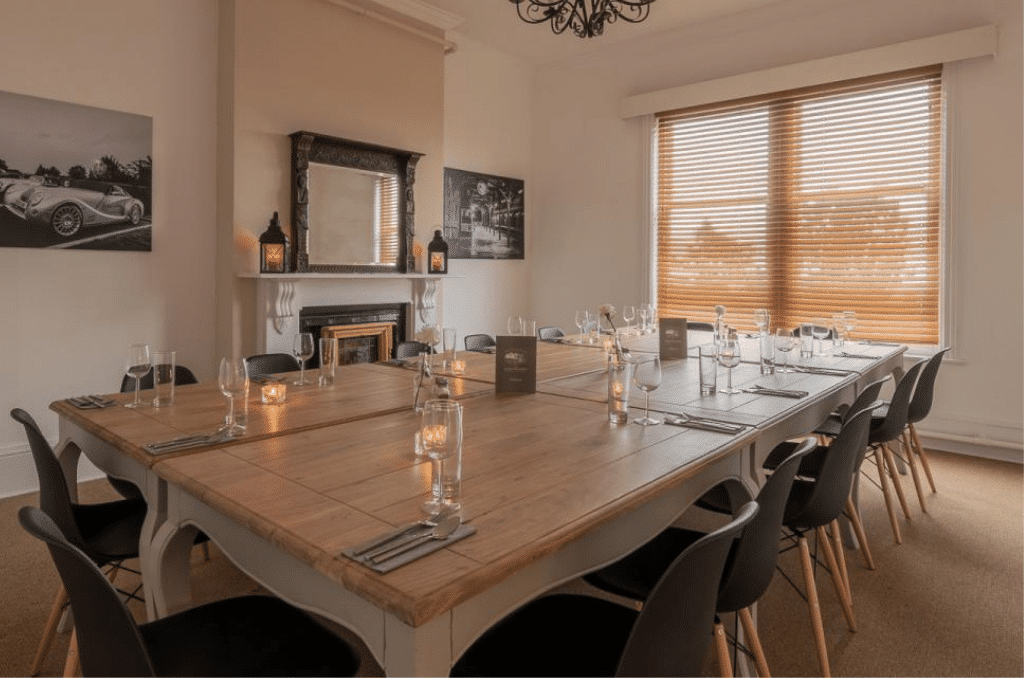 Morgan Lounge
Available for up to 16 guests, The Morgan Lounge is the ideal room for smaller get togethers.
Suitable for: Private dinners, birthdays, christenings, and baby showers.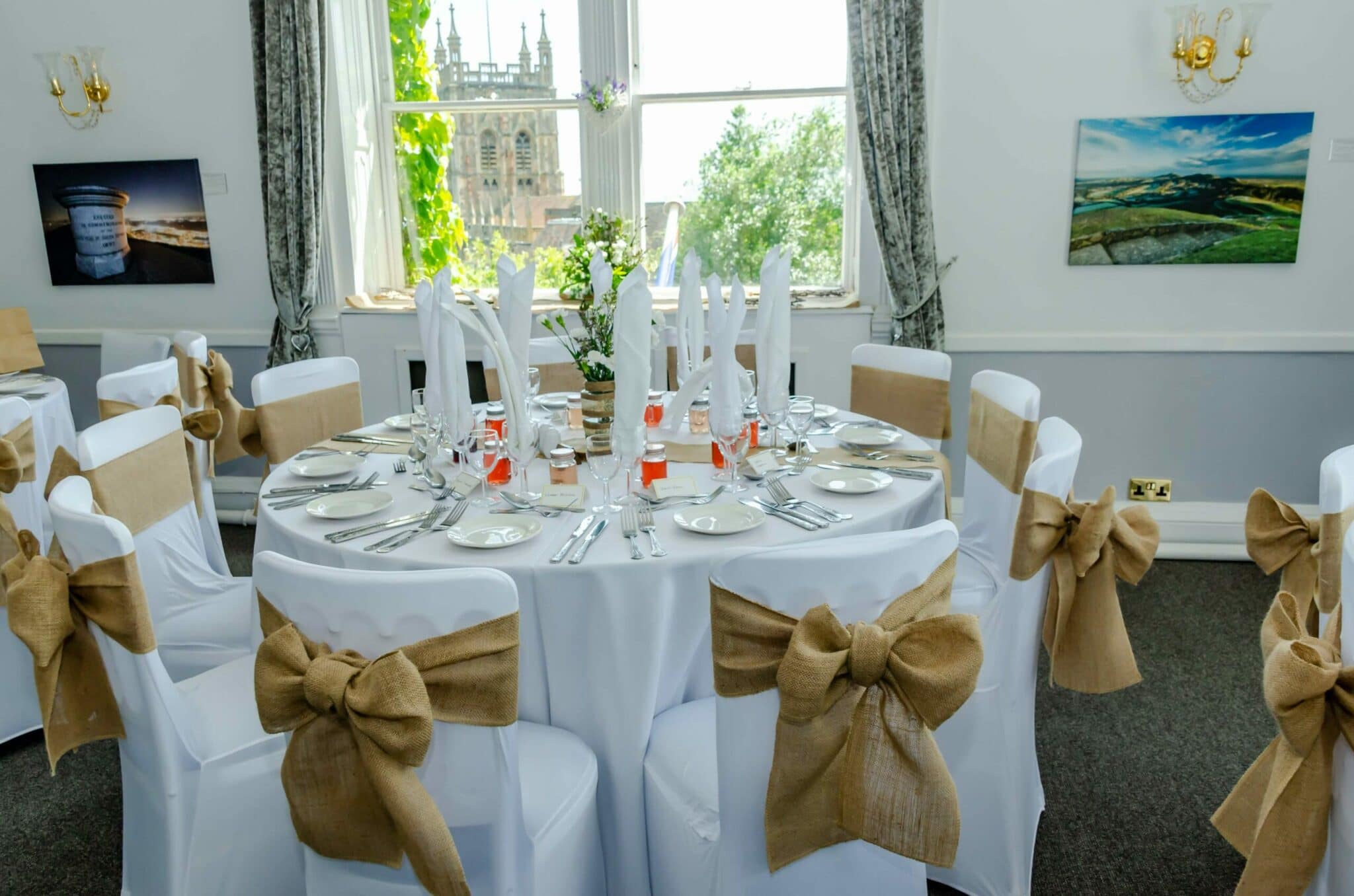 Dame Laura Knight Suite
Available for up to 80 guests, The Dame Laura Knight Suite is the best option for larger parties and events.
Suitable for: Private dinners, staff parties, birthdays, christenings, anniversaries, and wakes.
The chefs at our restaurant and hotel in Malvern can provide a variety of delicious meal options to suit your dining requirements. Opt for a more traditional sit-down meal with starters, mains and desserts, Canapés with drinks, or more relaxed buffet style catering. Prices start at £18pp. View our menu to see what's on offer.
Call us on 01684 561837 or use our simple online form to select the number of guests, catering and date that you require.
Booking Policy
Your booking will need to be confirmed within 7 days along with agreement of our terms and conditions. After this time, an unconfirmed booking will automatically be released by the hotel. To confirm your booking, a £150 non refundable deposit is required. Your final balance is to be paid four weeks prior to your event.
Terms and conditions
On receipt of a £150 deposit your booking is secured. On payment of the deposit an indication of the approximate numbers attending will be required. Final numbers, menu choices, drink requirements and table layout are required one month before the event.
Any cancellations must be forwarded by recorded delivery. The hotel is entitled to retain your deposit in full. Full payment must be received month prior to the date of the event. Additional charges added to your bill on the day of the event must be paid in full on the same day.
The customer will be responsible for any goods, belongings or equipment belonging to the customer whilst in the hotel, car park or grounds. The hotel will not be liable for such items, lost, stolen or damaged on the premises. The customer is responsible for the safe conduct of the function and will abide by any instructions given by the authorized hotel representative. In the event of the function being cancelled by the customer, the hotel will be entitled to make an additional cancellation charge appropriate to cover losses incurred by the hotel.
I would just like to say a massive thank you for the wonderful stay myself and my maid of honour had on the 22nd July, and for hosting our bridal party so well the morning of the wedding. I know with all of the covid restrictions booking activities in the hospitality sector have been difficult, but you were so great in organising exactly what I had envisioned. You went above and beyond by finding so many fans and door stops to try and keep the room cool on the morning, and it was greatly appreciated! Please also pass on our thanks to the catering team who kept us supplied with cold water and a delicious breakfast
It's been just about a week since our wedding. Selvan and I were greatly pleased with your service organised in such a short time! Thank you so much for making our big day go exactly as planned. Thanks to Ben for managing the event and a big thank you to DJ Terrence for accommodating to play all the song requests and Bollywood beats. Thanks to all the waiters and bar staff for taking care our family and friends that day.
I recently had my wedding reception here and I can honestly say it was the most perfect day! All the staff were amazing, but Ben was absolutely superb. There was nothing he could've done better. All the guests were super happy. Beautiful location, fantastic hotel. Also have to mention Ashlea, she is just the best!! Thank you all so much