Spacious Conference Rooms in Malvern
Picturesque West Midlands
Conference Venue
Need to hire a conference venue for your next business event?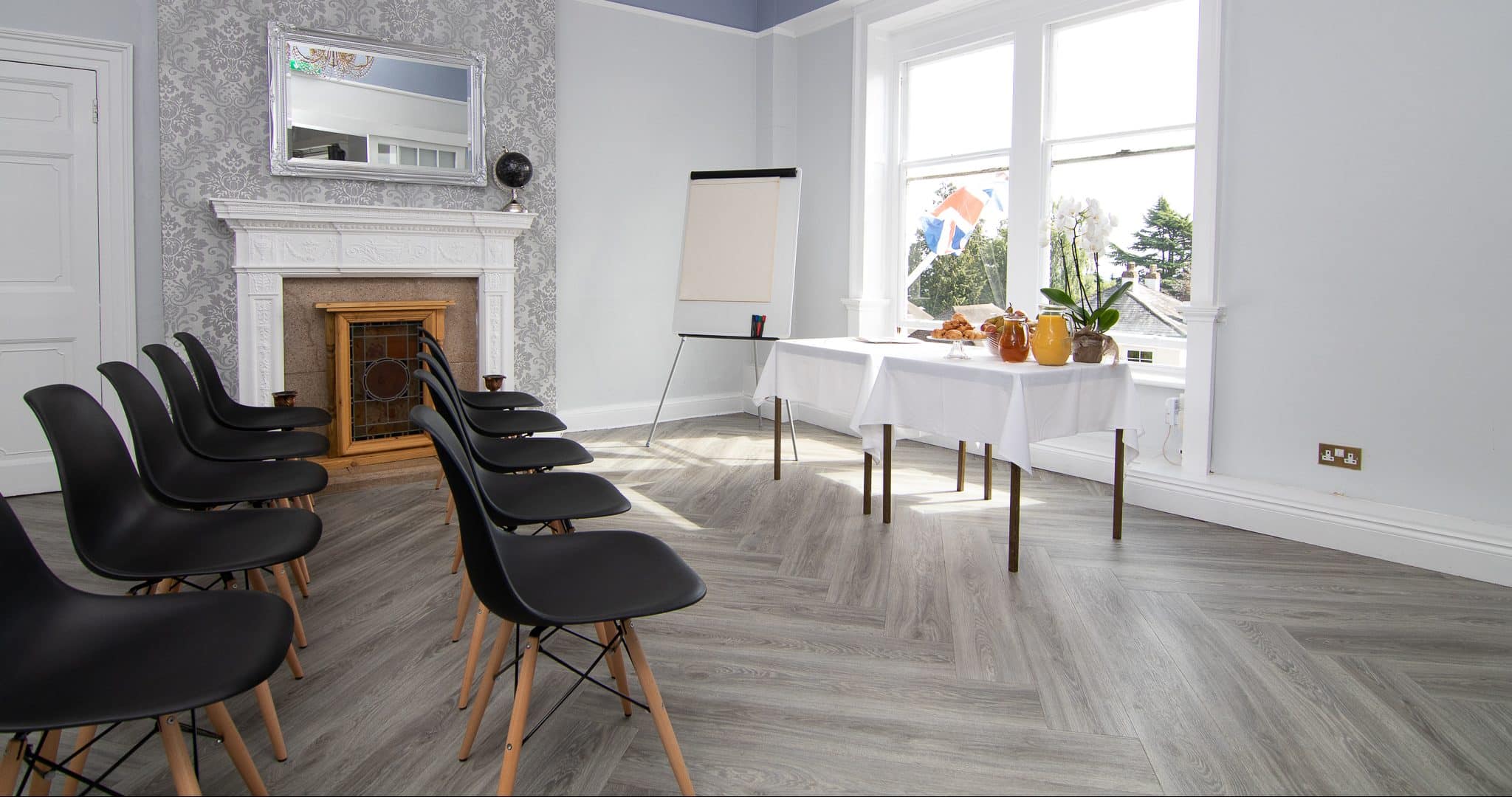 Mount Pleasant Hotel Conference Venue
If you're looking for a conference venue in Worcestershire or the West Midlands, look no further than The Mount Pleasant hotel. Our charming Georgian hotel in Malvern is just a stone's throw from the iconic Malvern Hills and is easily accessible by car, bus or train. The hotel boasts 3 fully equipped conference rooms overlooking the Malvern Priory along with an on-site restaurant and bar. 
From stationary and equipment to food, beverages and accommodation, we will ensure that you have everything you need during your visit.
Whether you're looking to host a large conference or a more intimate event, we've got a conference suite to suit you. For larger conferences, make the most of our spacious Dame Laura Knight suite. Alternatively, for small to medium-sized conferences, choose from our elegant Drawing Room or sophisticated Morgan Lounge.
All of our conference facilities are multifunctional, meaning we can adapt them to suit your business requirements.
Whether your conference is 2 hours or 2 days, we have a delegate package to suit you. If you're staying overnight at the hotel, make the most of our twenty-four-hour delegate package which includes breakfast, lunch and dinner! 
Our hotel also offers a wide variety of company team building activities. So, if you want to include this in your visit, simply let us know on the contact form and we'll make suitable arrangements to accommodate this.
When it comes to food and beverages, we like to ensure that there is something for everyone. From light-bites to sandwiches and desserts, we have an extensive range of catering options that will keep your conference guests satisfied! Check out our online
menus
to see some of our latest dishes.
How to Make Your Booking…
Tell Us Your Date & Party Size
Include Your Requirements