Nothing awakens the senses like a stroll through the beautiful Malvern hills on a crisp autumn day. Whether you're a seasoned hiker or an absolute beginner, everybody can enjoy the spectacular scenery that Malvern has to offer! When guests visit our hotel in Malvern they often want to know where they can find the best local walks so, to give you a helping hand, we've compiled a list of our favourite walking trails in and around the Malvern Hills. 
Walk 1. British Camp to Swinyard Hill
History lovers unite! This walk begins with a visit to the top of Herefordshire Beacon where you will find British Camp, an iron age fort thought to be dating back to the 2nd century BC. 
According to The Malvern Museum of Local History, it is suggested that the fort may have been used as a social meeting place for "fairs, markets and religious events" during the Bronze and Iron ages. Some years later, the site became home to a Norman hill castle constructed by Harold Godwinson, the last English Anglo-Saxon king. 
After taking in the impressive earthworks, you'll head southwards past sheep pastures and an orchard before you reach Swinyard Hill, a 272m high mountain summit with breathtaking panoramic views. 
This walk requires a reasonable amount of leg power but is well worth the uphill climb to witness the stunning scenery in every direction.
The walk should take approximately two hours and is rated "moderate/strenuous".
Check out the complete trail guide here.  
Walk 2. Malvern Town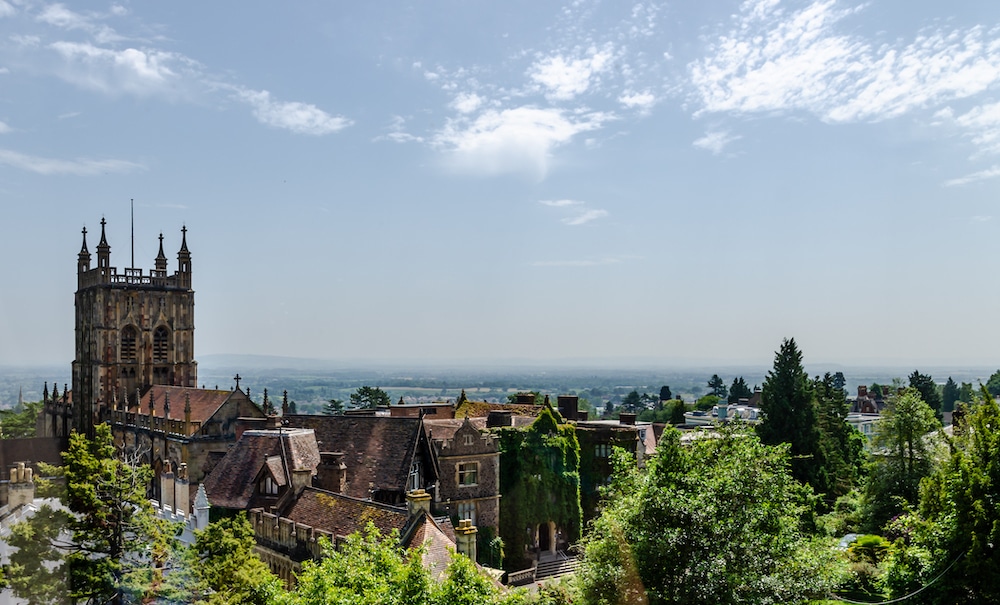 Striking Views over Malvern from The Mount Pleasant Hotel 
If you fancy a gentler walk that still allows you to soak up some of Malvern's rich history, why not take a wander around the streets of Great Malvern? 
Head over to the famous Great Malvern Priory to discover the incredible stained glass windows and beautiful floor-and-wall tiles. The Priory offers free guided tours throughout the year so you can learn all about its history and its famous visitors. 
After exiting the Priory, wander over to Priory Park where you'll find a selection of mature trees, a large duck pond and an original Victorian bandstand. This tranquil spot is the perfect place for a scenic stroll at any time of year.
Fancy a spot of shopping?
During your visit to the town, don't forget to check out some of the fantastic restaurants, independent shops and cosy cafes. Malvern is an excellent place to hunt for unique gifts and tasty artisan treats so you'll be spoilt for choice!
Walk 3. North Hill, Malvern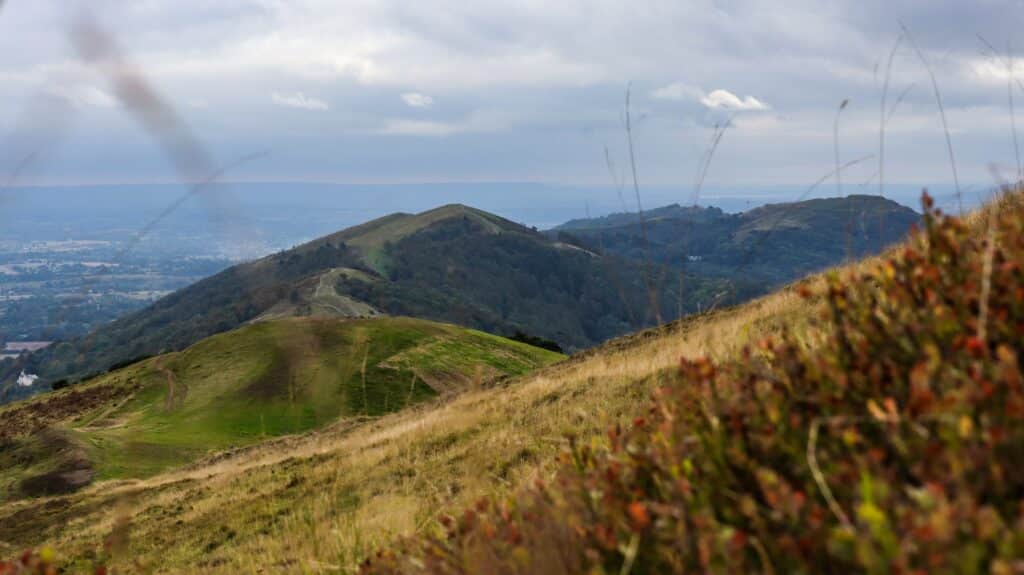 A popular area for orienteering, company hikes and team-building activities, at the northerly end of the Malvern Hills, you will find the aptly named "North Hill".
Thanks to its impressive elevation of 397m, you'll find sensational views in every direction!
Climb up to the top and look out over the Worcestershire plain, the Black Mountains of Shropshire and the Lickey and Clent hills. 
There are a number of easy-to-follow paths that take you to the summit but be mindful of some of the steeper slopes that may be more challenging for less experienced walkers. 
Visit The Malverns have rated this walk as "moderate" with an estimated journey time of 2 hours. You can access their detailed route guide here. 
Walk 4. Croome Park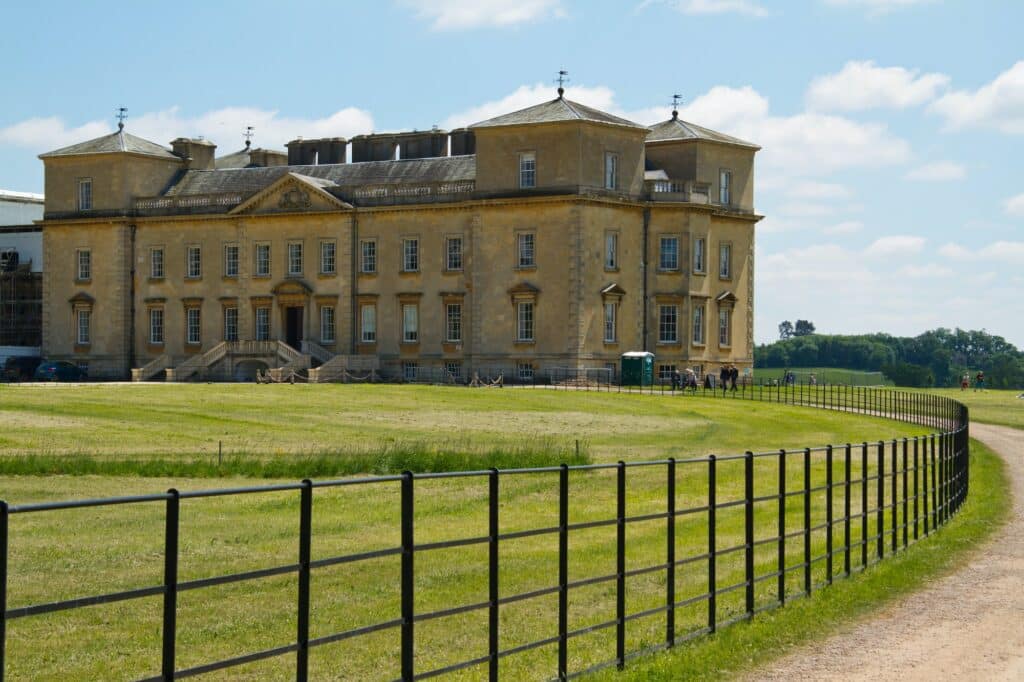 Just a short drive out of Malvern, you will find Croome Court, an extraordinary 18th-century mansion surrounded by acres of stunning parkland. 
As you follow the path around the gardens, you'll discover the Ice House, bird hide, greenhouses and many quaint bridges along the way. 
This route is dog-friendly and should take you approximately 1-2 hours to complete.
For full details of the trail, check out the National Trust's route guide here.
Walk 5. Worcestershire Woods and Wildlife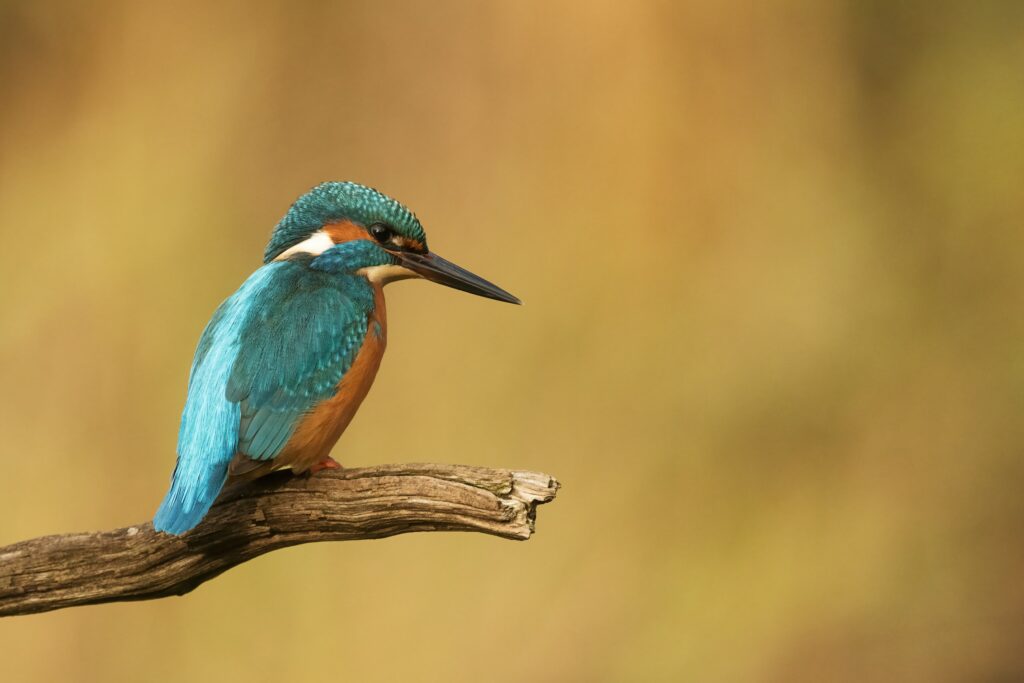 Last but not least we have The Worcestershire Woods and Wildlife walk.
This 8-mile circular walk takes you past enchanting ancient woodland, delightful meadows and an old stone cottage. 
The trail starts off at the Knapp and Papermill nature reserve which is home to a diverse range of local wildlife, from birds and dormice to otters and bats! 
From there, you will follow the loop round, passing a number of local sites of interest such as Pivany Bridge, the old quarry and Alfrick church. 
This walk should take you up to 3 hours to complete at a medium pace. During wet weather, some of the paths can become muddy and slippery so make you wear suitable footwear.
If you'd like to take a look at the trail in more detail, The Worcestershire Wildlife Trust offer a map with written directions that you can download here. For a more interactive experience, there is also an audio guide recorded by radio presenter and author, Brett Westwood. 
Planning a trip to The Malvern Hills?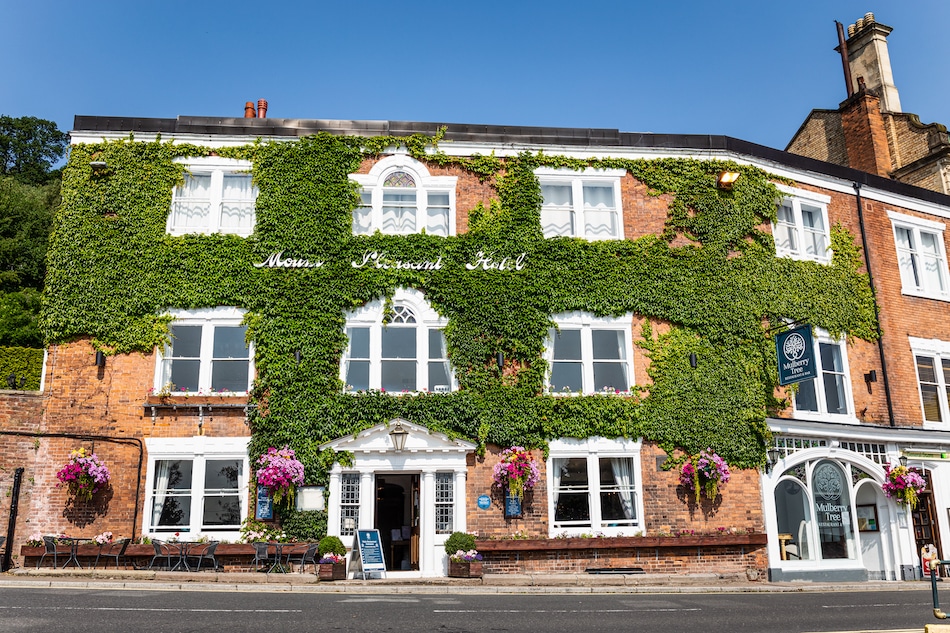 If you're planning a walking holiday in the Malvern hills, why not stay with us at The Mount Pleasant Hotel? 
Situated in the heart of Great Malvern, our charming Georgian hotel has everything you need to recoup after a long day of exploring. With spacious rooms, on-site parking and an award-winning restaurant, we are the perfect base for your trip to Malvern. 
You can find all of our available suites here. We can't wait for you to join us!